We have the best hair extensions for thin hair in Chicago!
Not only do we use the safest methods, we use the best brands! Some tape-in extension brands are known for their limited color selections, poor quality hair, excessive shedding, sticky residues and slipping wefts. We've had the misfortune of dealing with inferior brands in the past. Our go-to favorite tape-in brand is by easihair pro. Thier easiLengths product has a proprietary medical grade adhesive tape, which when applied by a certified easihair pro stylist ensures no slippage and almost no residue when removed. The hair is such amazing quality that it can be retaped several times in some cases. The weight of their panels are specifically calculated to ensure equal weight distribution and support over the sections of natural hair that they're attached to. Our first priority is always the integrity of your natural strands, and easiLengths poses no threat of damage to hair that may already be fine or thinning.  
We know your time is precious, so we offer extensions services that can be done in minutes instead of the kind that take hours. The easiLengths tape-in hair extension system provides a new way to quickly add volume, length and color making your time in the salon shorter than ever before.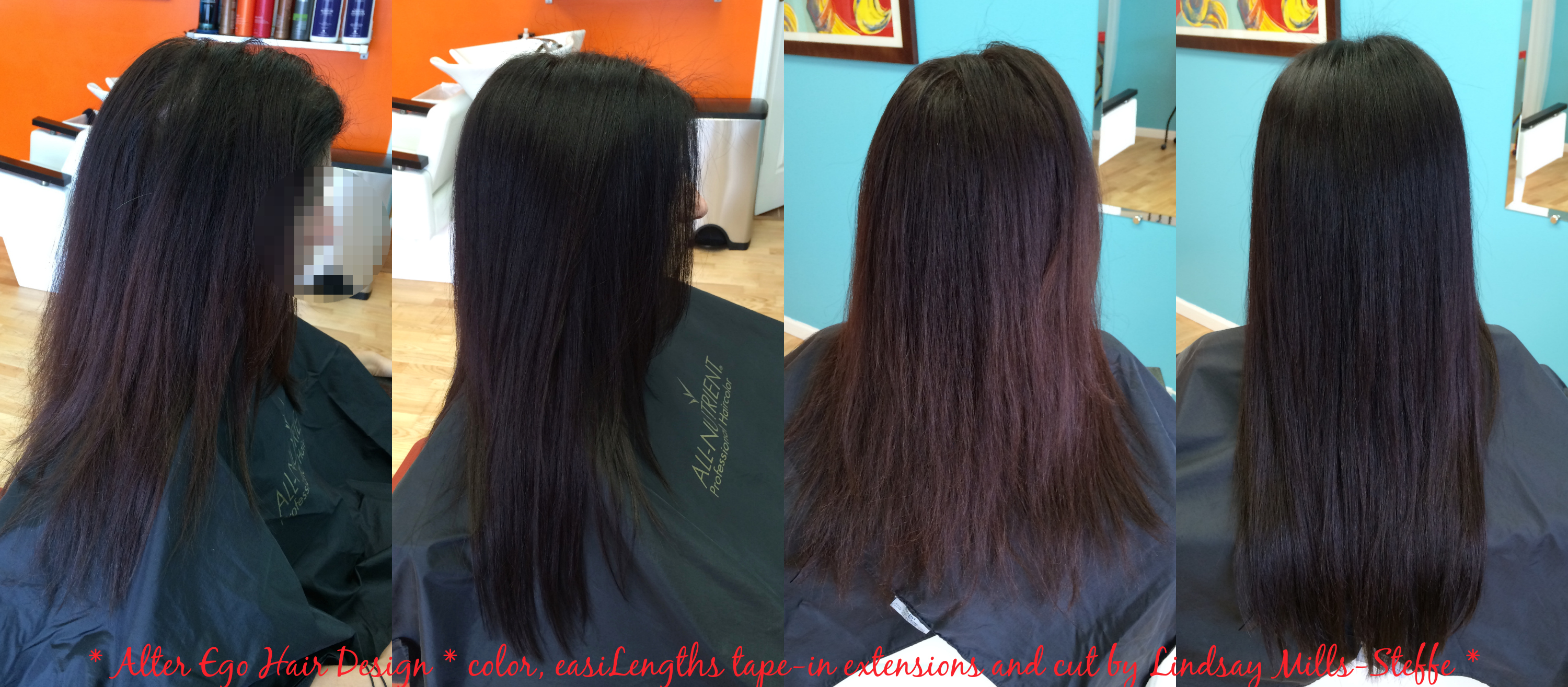 Our Full Volume tape-in hair extension service is a popular option for clients looking to add just a few inches or to maintain their natural length and primarily add fullness. You can work with Lindsay Mills-Steffe, one of the top Hair Extension Specialists in Chicago, to get the best extensions for thin hair. Schedule your consultation today, and have the hair of your dreams tomorrow!